Refinement and attention to detail – these are the hallmarks of every Enterprise collection. A continuous production ranging from leather with sequin applications (obtained from both ovine and bovine hides) to nubuck, from laminated and 3D-printed leathers, all the way to classic and technical patent finishes, including processing techniques such as liquid lamination and digital screen-printing.
A PASSION FOR LAMINATION!
We specialize in the production of laminated leathers obtained from both ovine and bovine hides, boasting over 120 foil colours available for "instant lamination".
Performing laminates that maintain their fresh-looking finish over time and a capacity meeting even the most pressing requests: from samples to actual production, our clients can count on the constant availability of 120,000 square meters of foil.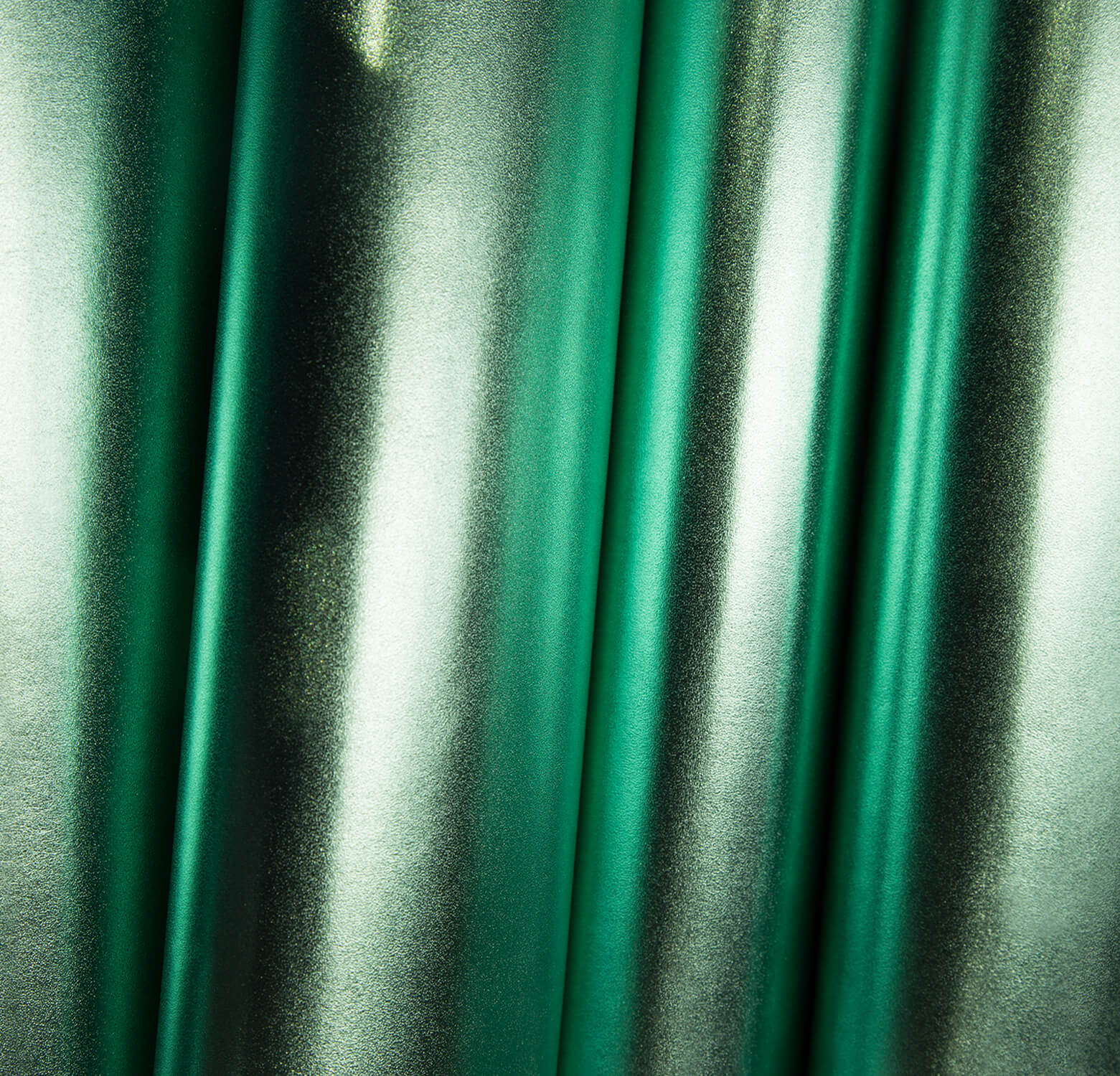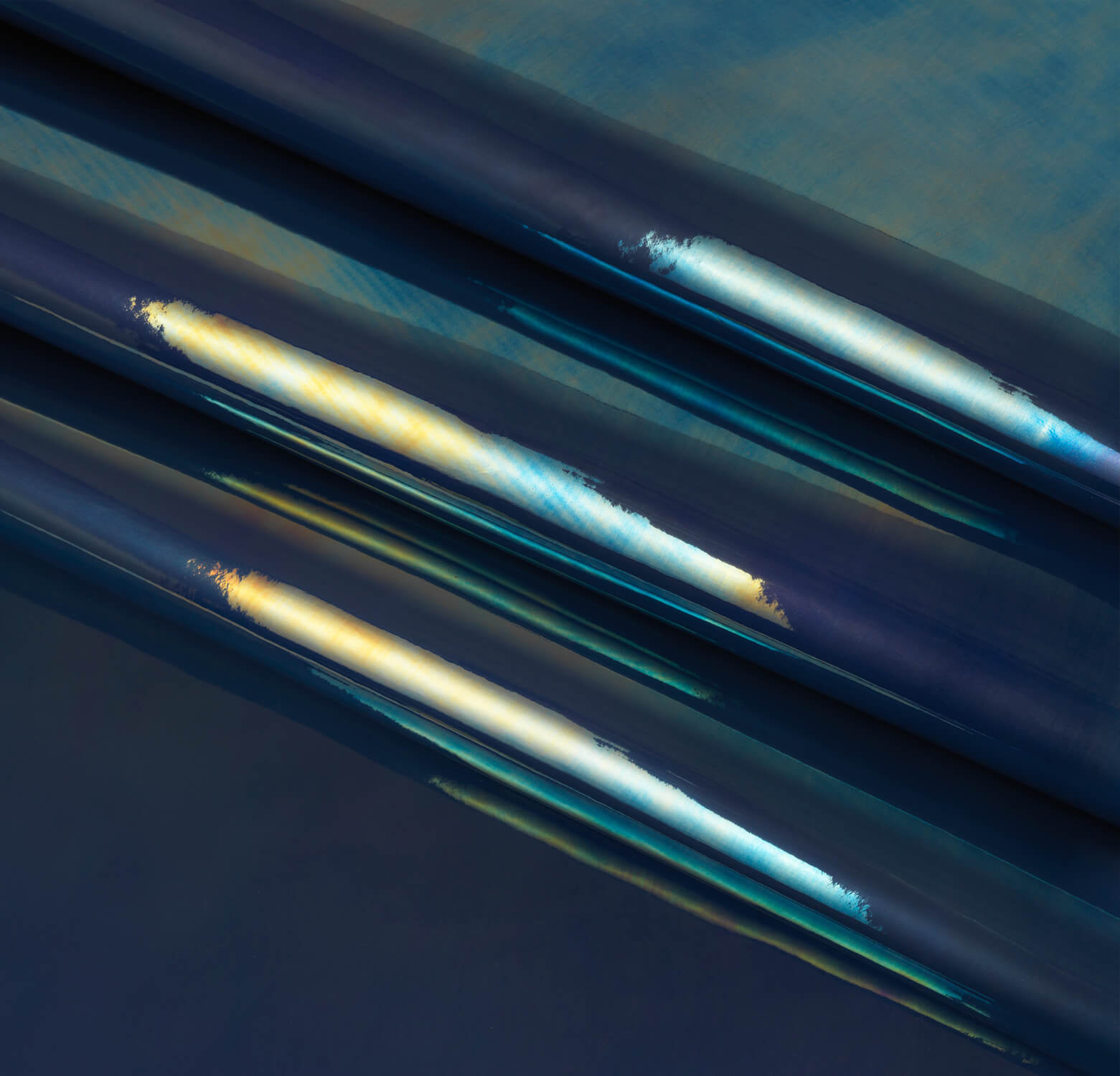 THE ALLURE OF PATENT LEATHER
"Petrol" is one of the finest highlights in our collection.
A unique patent leather type treated with a special "petrol finish", giving the coating a unique iridescent look with vibrant and ever-changing hues, further enhancing the preciousness and elegance of the material.
Since early 2018, Enterprise has joined forces with the historical Tuscan foil producer to work on an innovative project, resulting in the newly-developed Xeno foil.
The company's aim was to create a foil offering outstanding results in terms of colour fastness – both in respect of migration onto PVC and exposure to light sources (Xenotest) – while improving the material performance even to abrasion.
Strictly Made in Italy, the Xeno foil features an extensive colour chart showcasing the main available chromatic effects.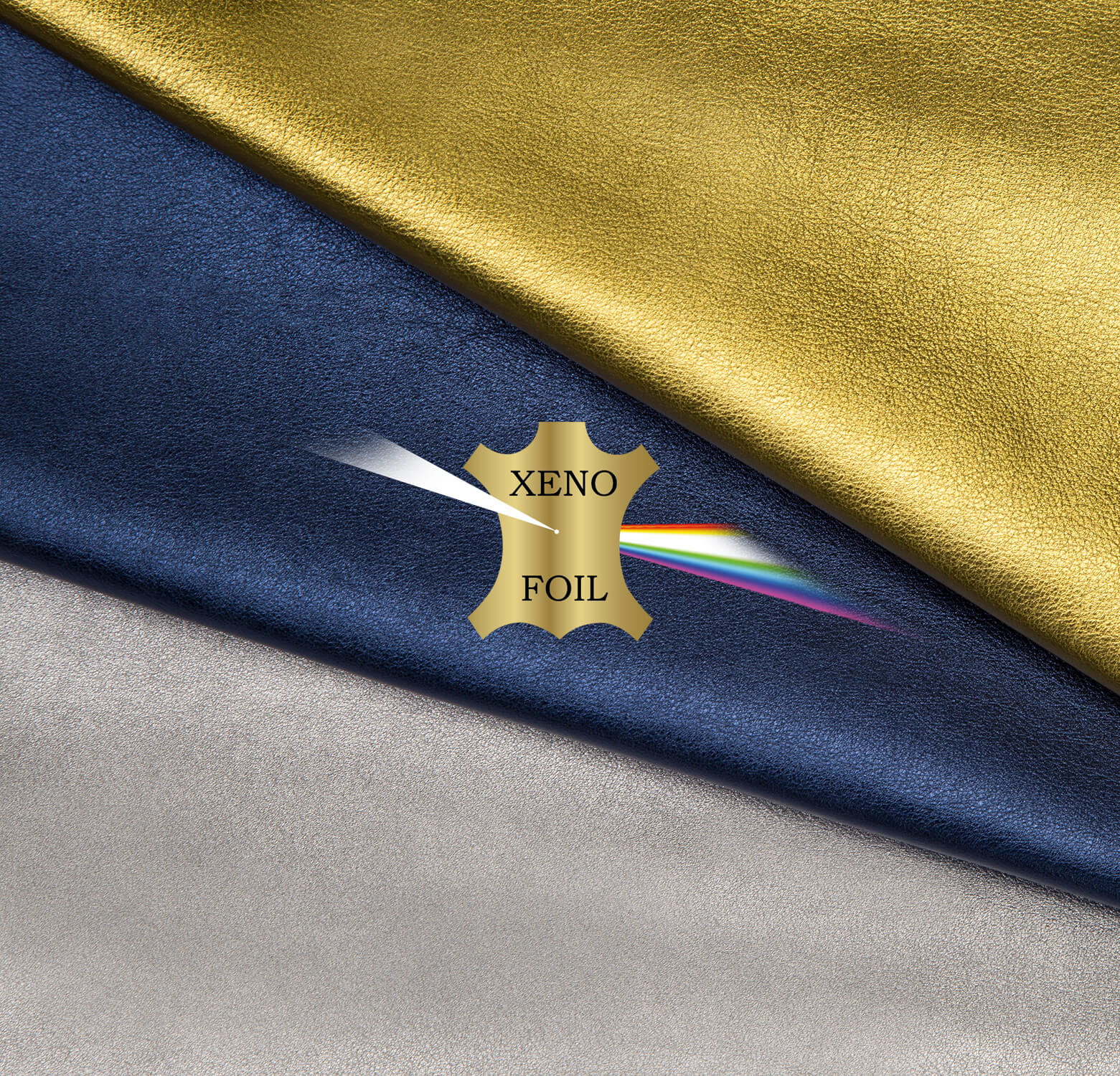 Conceria Enterprise is now proud to offer a new Instant Service, allowing clients to place their orders by choosing from a selected range of items and from as many as 120 colour options.
A product line born from the company's concern for environmental issues and its commitment to making the world a healthier and greener place to live in. Its uniqueness lies in the special processing of the material during the tanning and retanning phases, performed using products of low environmental impact. This ensures that the parameters of heavy metals do not exceed the permitted limits, consequently preventing contamination of the surrounding natural ecosystem.